Ripple
Ripple is an educational exhibit allowing users the chance to explore a 3D coral reef environment. _
2014 | Role: Team Lead, Designer
Design Objective: To raise awareness of the issues facing our oceans by engaging users in a unique and one-of-a-kind interactive experien
ce.
Utilizing the 
LEAP Motion
and
Unity Game Engine
, players interact with Ripple by moving their hands in an XYZ axis to direct the movement of their clownfish avatar. 
As they swim throughout the coral reef, players start to realize everything is not as peaceful as it seems. Things like leaking oil barrels, trash, and whale bones prompt users to interact with fact bubbles floating nearby.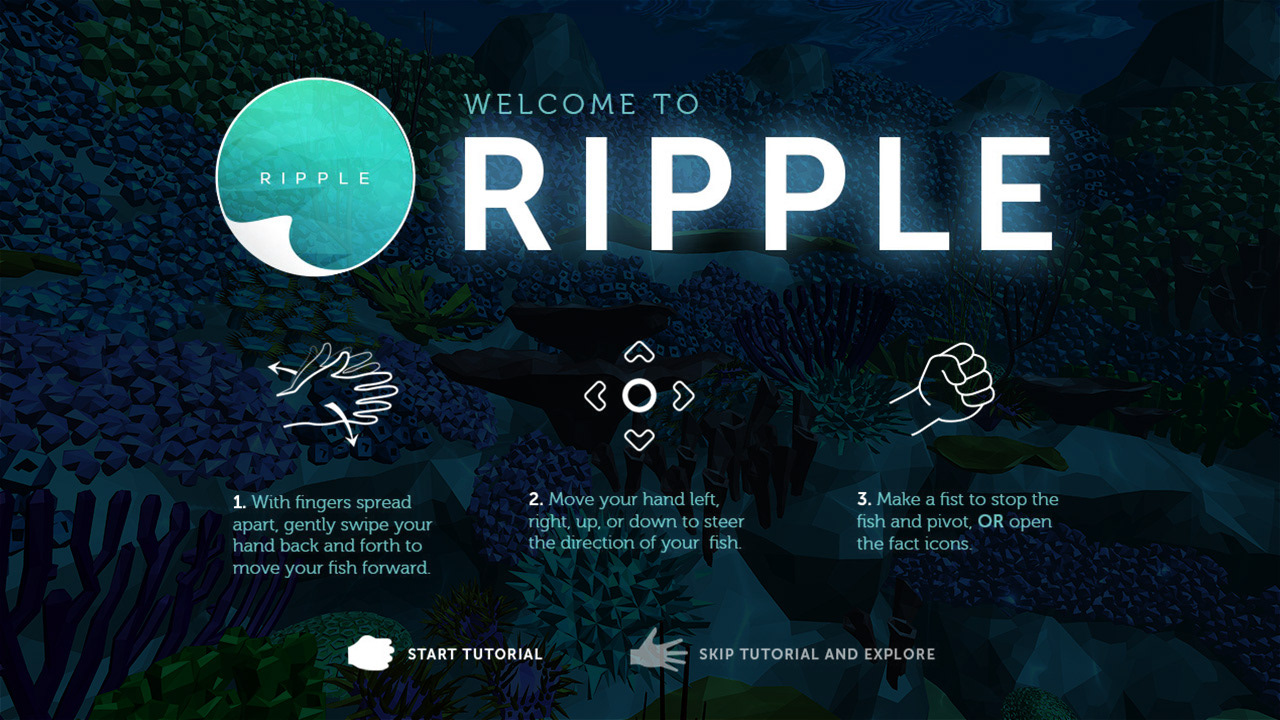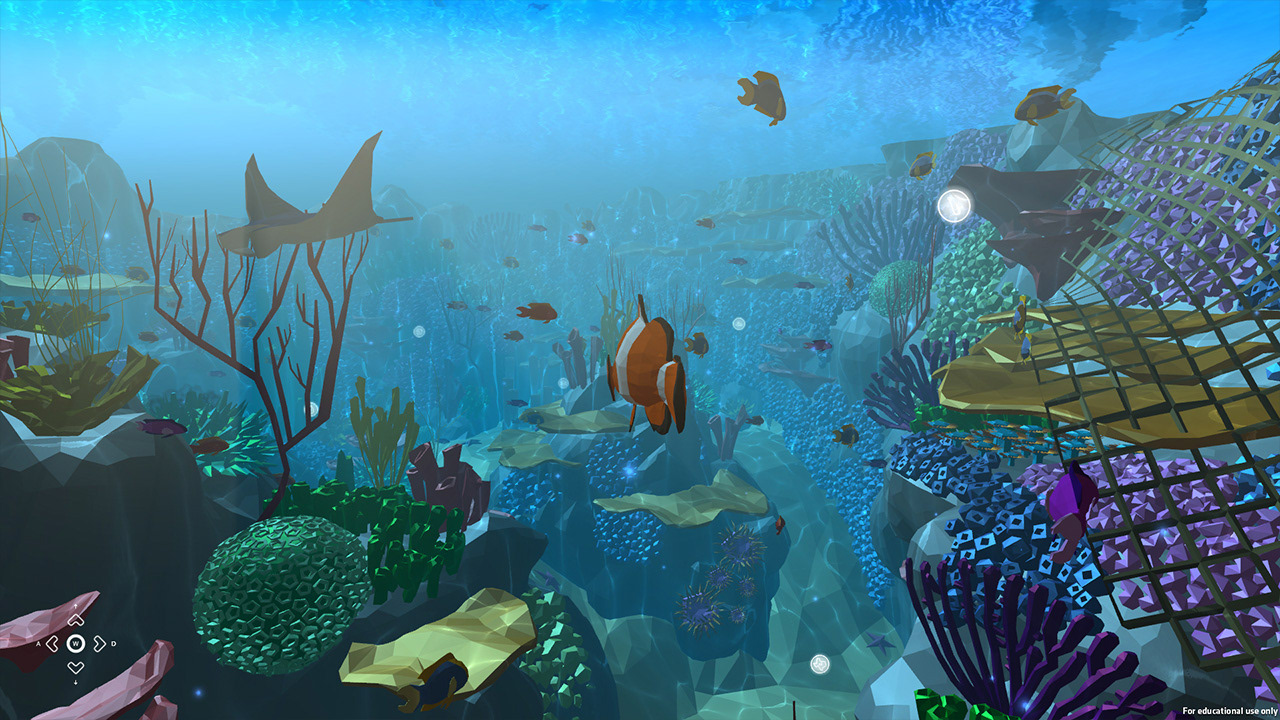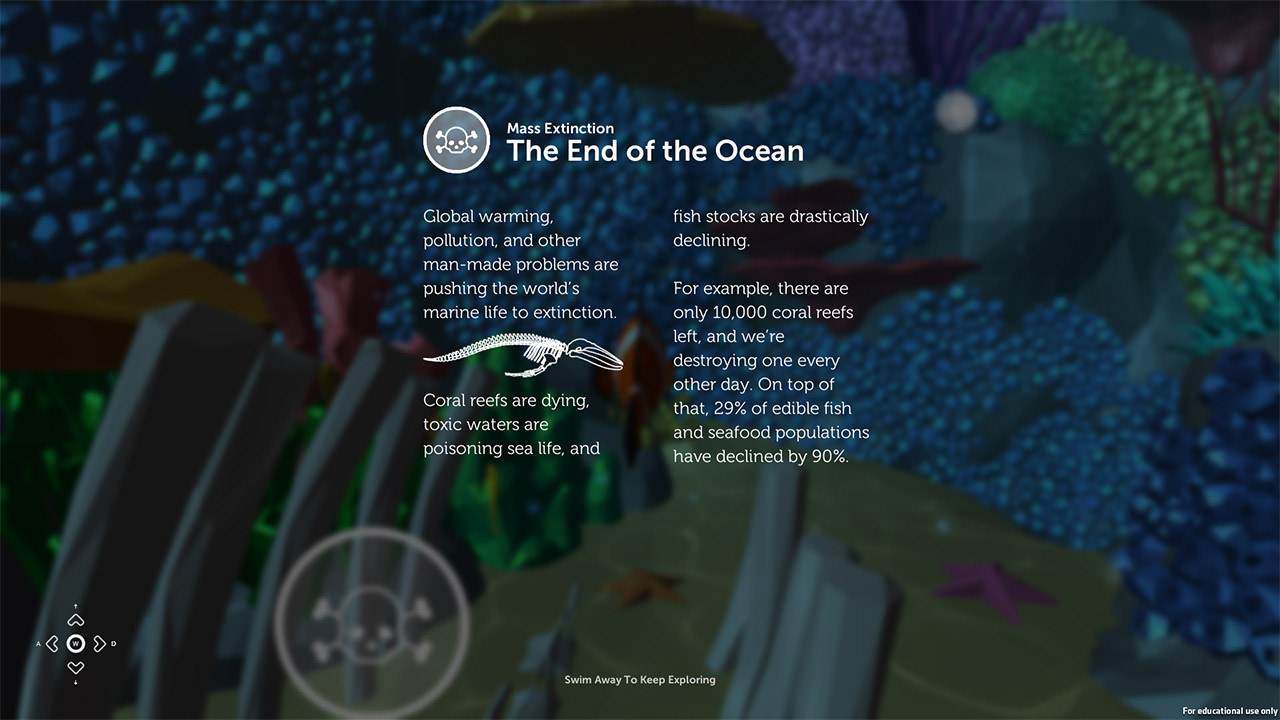 The dangers threatening our oceans are many, but Ripple was able to narrow them down to five major topics: Overfishing, Marine Debris, Oil Pollution, Acidification, and Mass Extinction.
These topics were explained among a total of 12 fact bubbles distributed throughout the reef.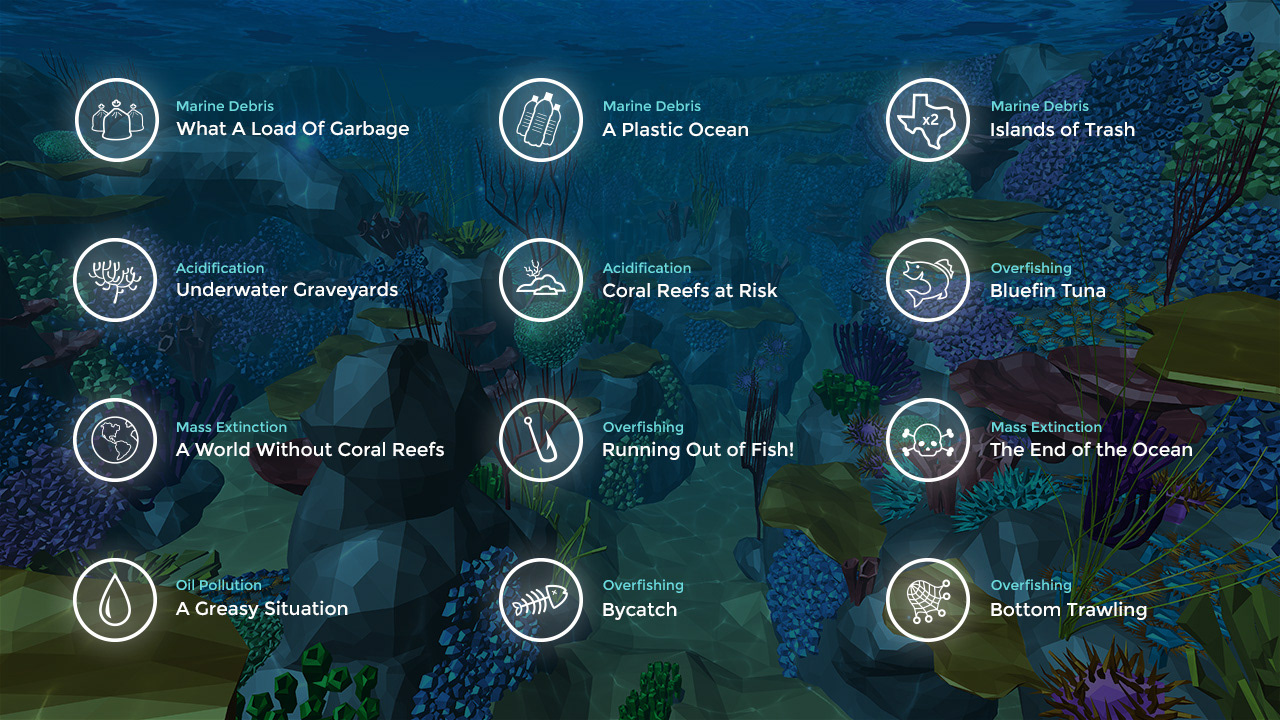 Modeling everything in Cinema 4D and Maya, the Ripple team created a base environment that housed over 60 different elements, including a variety of coral, sea life, and foreign objects, like plastic bottles, tires, and fish nets.
The sea life was rigged, animated, and textured in Maya, then imported into Unity where they were combined with flocking schools of fish, god rays, caustics, and a particle system.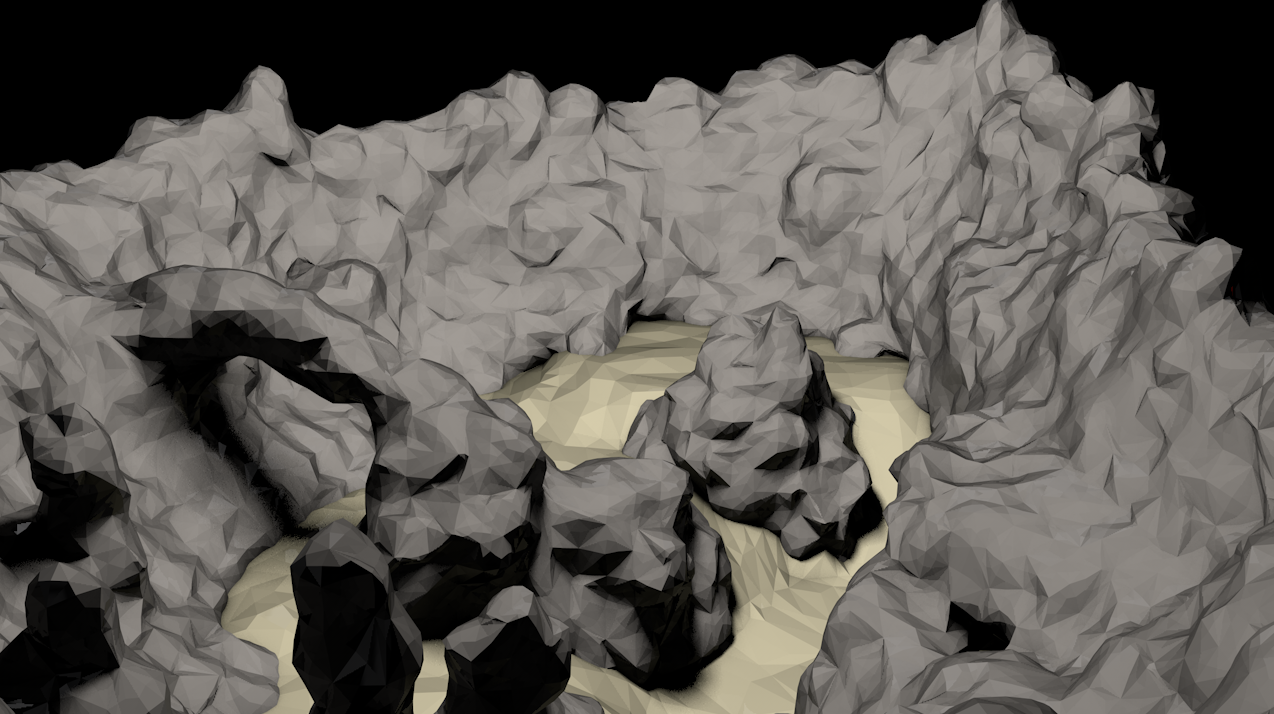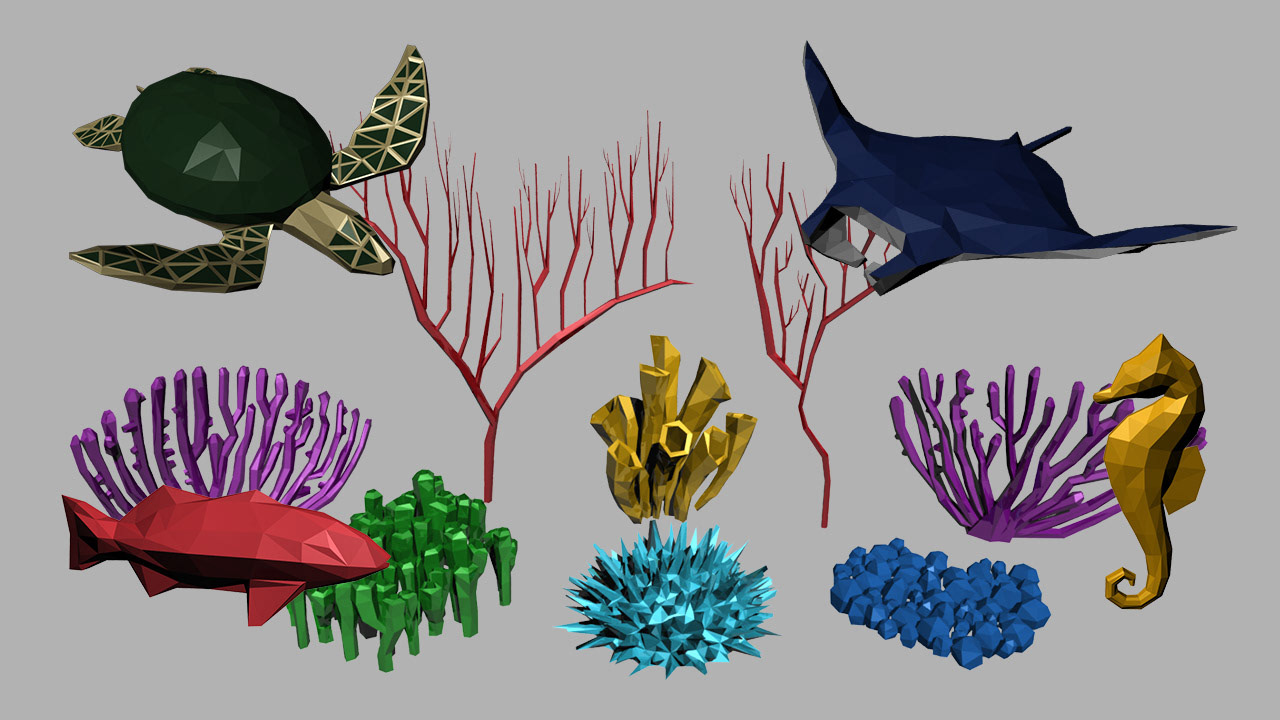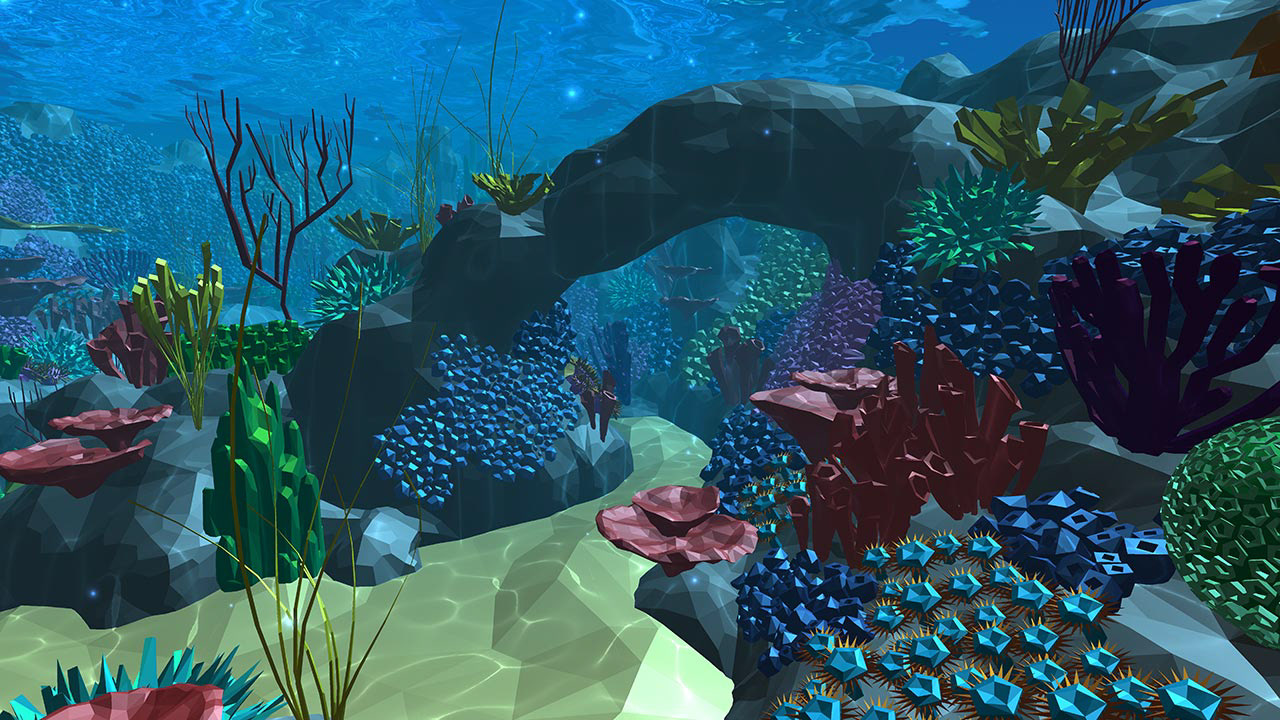 As an added way to immerse the player, the Ripple team collaborated with a musician from the Eastman School of Music to develop a soundtrack for the experience.
After the project was completed and presented at RIT's
Imagine RIT
festival, the exhibit was donated to the
Aquarium of Niagara
in Niagara Falls, NY, where it is still in use today.